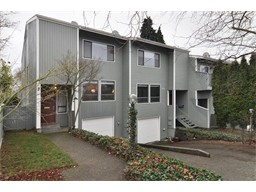 "We were moving during a tough time"
We were moving during a tough time when I was pregnant and wanted to relocate to California on a time schedule. We were not an easy sell since we had a time limit and we were stubborn on the price at the same time! Karen and Scott definitely bent over backwards to make this work for us at the price that was comfortable!

They were both very persistent with getting our place sold for us on time even when we were Losing hope! They were both very professional, very persistent (they never gave up putting in the 150%), continued to aggressively market our place until the end, and so patient with us!!!!

If you want, your house sold for comfortable price, on your time schedule, these people will get it done!!! Thanks Karen and Scott for making this relocation happen on our time schedule!

— Stacey, Seller Client